Website analytics and tracking is important for many reasons:
If you can't measure something, you can't improve it. 
The better the data the better the decisions.
In this blog, we're going to look at the first 8 tracking tools I installed on my website, and why I kept my website secret until I did.
Here they are:
Google Tag Manager
Google Analytics
Google Search Console
Yoast (WordPress plugin)
Google Ads 
Contact form event tracking 
Facebook Business Manager
Hubspot CRM
(There are links to all these tools in this blog. I have no affiliation to any of them, no do I generate any income from them. They are simply tools I use myself)
Without getting too side-tracked here, did you notice how many of these are Google products?
If you're a new business, you might consider Google GSuite for everything email, calendar, backup and word processing.
I did, and it's incredibly easy and ridiculously powerful. Anyway, we'll leave that for another blog.
Google Tag Manager
This beaut little tool makes install tracking codes super easy. Once installed, you can install a wide range of analytics 'tags' with zero coding and without waiting for a developer.

See Google's website on Google Tag Manager.
Google Analytics
If you've ever heard anything about website analytics, there's a good chance it was Google Analytics. This handy tool is a mainstay of business websites.
Google Analytics tells you how many people visited your website, what they looked at while they were there, and how they found your website, eg. Google, Facebook, YellowPages etc.


A skilled marketer can use these tools to inform businesses which content is better to invest in, which customers are buying more product, and which customer channel is the most profitable.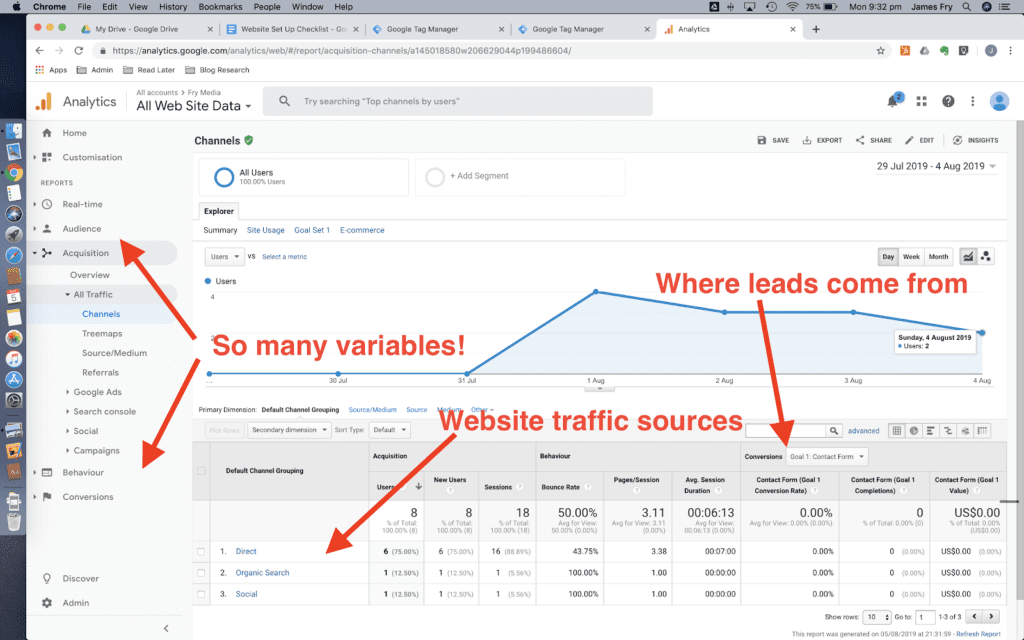 See Google's page about Google Analytics for more info.
Google Search Console
If you write blogs (like this) to make your website rank better then you need Google Search Console. It shows you the exact keywords people type into Google to find your page.
For new websites, and those that rely on word-of-mouth, you may only rank for your business name. But, using just the data available in Search Console, I have been able to plan whole series' of top ranking blog posts.
Ignore this tracking device at your peril. Before you start any content strategy, I highly recommend you consult Google Search Console first.
See this page for more info about Google Search Console.
Install Yoast (a WordPress plugin)
This plugin goes on every website I work with. It does many things that would otherwise take me hours to do. And it all feels very intuitive. People without any knowledge of SEO can follow the steps and have a pretty good chance at ranking better.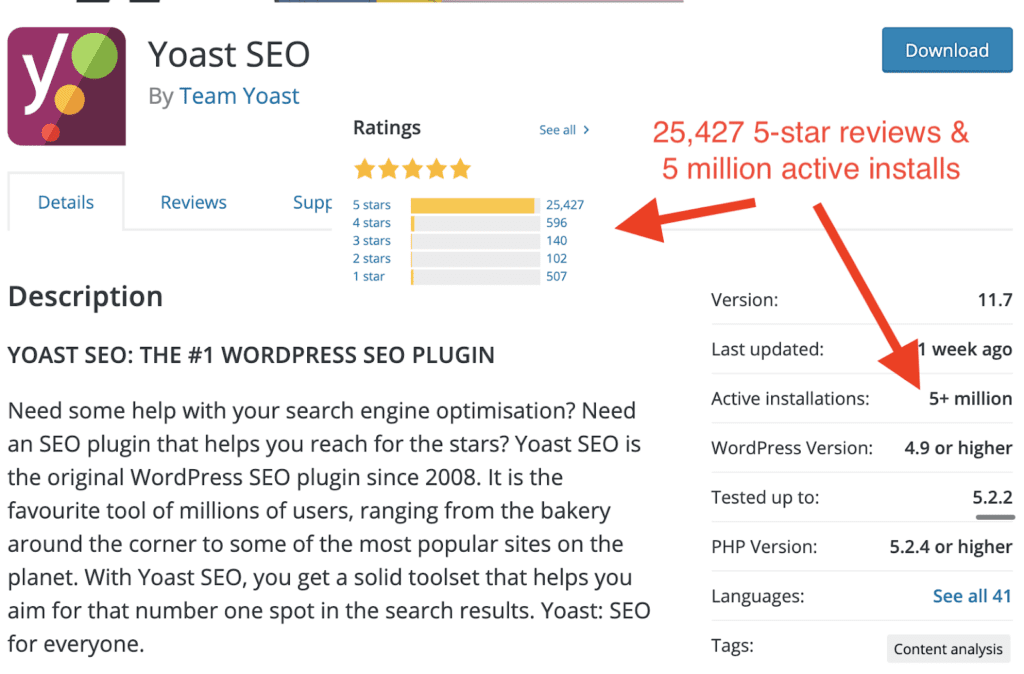 The main features I like Yoast for are:
Adding a sitemap to a website. This helps Google understand your website better, and this helps pages rank higher and more quickly.
Editing SEO titles. Stealing a click of a higher ranking website because your title is more compelling is a real strategy. Yoast makes this effortless.
Un-indexing pages. From time to time there are pages you don't want to appear in search results. Yoast has a button for this.
Visit the Yoast website for more info.
Google Ads
Google Ads has a feature, where, for any person who clicks your Google ad, when they visit your site, they see a different phone number. This tells you the exact time someone called, what keyword or display ad they used to call you, and even if they clicked or manually dialled the number.
Why is this in here? Quite simply, remarketing. Even though search ads aren't part of my strategy right now, display remarketing ads are. Having this code can tell me which ad copy evokes a better response.
And with the above-mentioned Google Tag Manager, anyone can do it.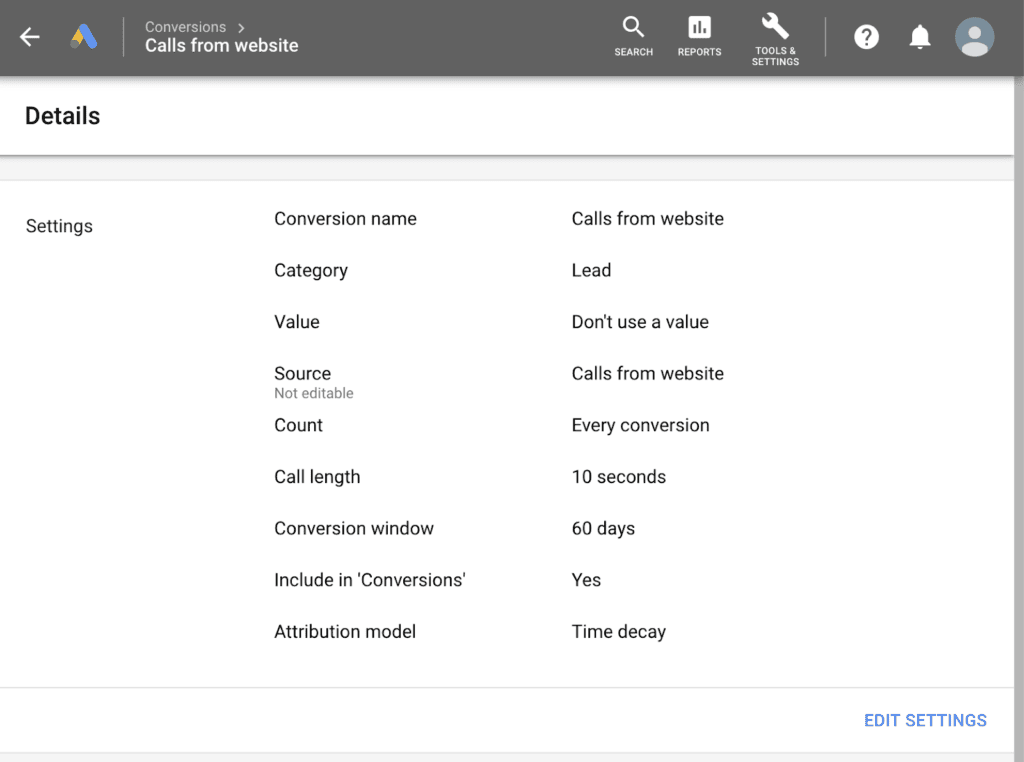 See this guide to set up Google Ads Call Conversion Tracking.
Contact form event tracking
If you're a service-based business, there is a way to track which of your marketing channels is the best investment. Do your blogs attract customers, and if so, which topics are best? Are your search ads working? How does it compare to your investment in SEO?
The easiest way to track this is, after someone completes a form, they get sent to a 'thank-you' page. 
Once you have configured your contact form, go to Google Analytics > Admin > Goals and follow the steps.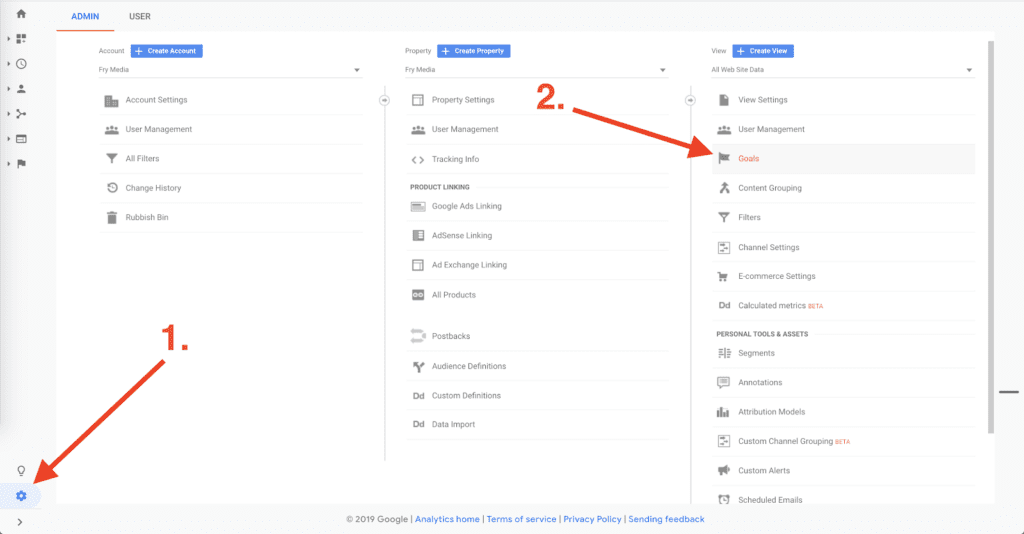 See this guide to set up Google Ads Goal tracking.
Facebook Business Manager
Have you ever wondered where you can find more customers just like your current clientele? This is Facebook advertising in a nutshell. Not only can you show ads to people who looked at your website or social profile, Facebook will let you use those audiences to target 'similar' people. And the cost barrier to entry starts at just a few dollars a day (although this cost is going up).
Set up instructions are provided. With the help of the Google Tag Manager we set up right at the start, this was done in a jiffy. Seriously, it could not have been easier. As you can see from the screenshot – I did it from my iPhone
In just 5 easy steps, everything can be hooked up and ready to go. Just remember this is just the pixel. You still need to set up the audiences you want to track.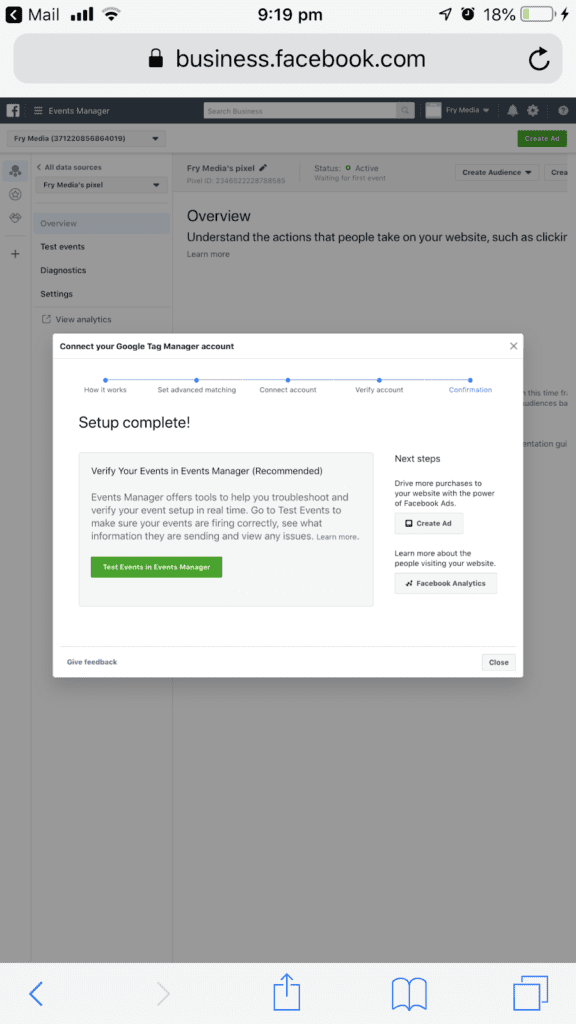 See this guide to set up the Facebook Pixel.
Hubspot CRM
This is a new one for me. It's not something I'd regularly put on a client's website.
The appeal for Hubspot CRM is knowing when people open your emails, your attachments, and how often they've visited the website. How this works in the real world will be interesting to see.
The big plus was how seamlessly it integrated with Google GSuite and Gmail. I'm running all my emails through Google so this was a no-brainer. 
For very little effort I'll get a huge reward – or at least that's the plan. Stay tuned for an upcoming blog about it, or get in touch if its something you're curious about.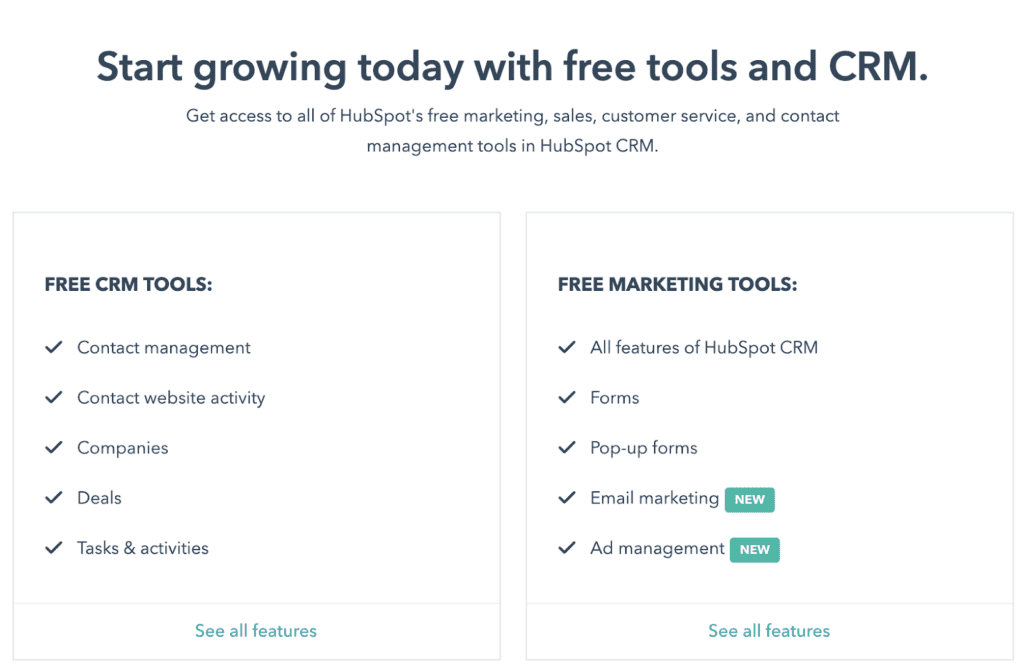 Learn more about Hubspot CRM.
Why this should be done as soon as possible
For any new business, winning new clients is the most important thing. I am absolutely NOT giving you an excuse to procrastinate calling customers or doing client work – these things are the most important.
But, every person that sees your website and you don't have these tool in place is a missed opportunity.
Feedback is the basis for improvement. With these analytics tools in place, you'll have all the feedback you need for a killer digital marketing strategy.